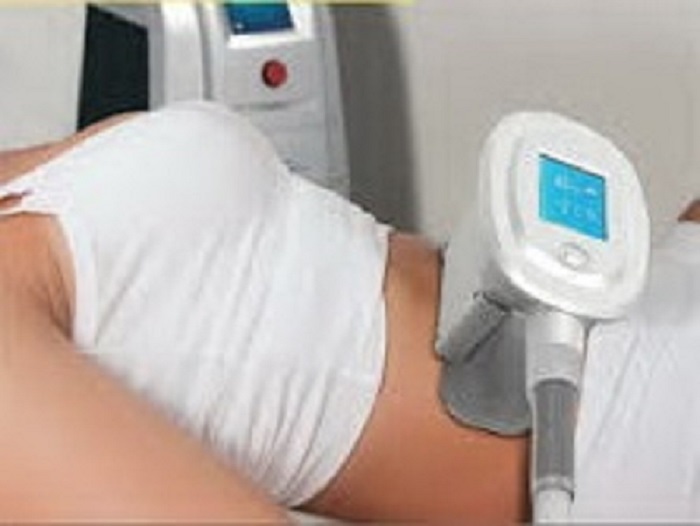 Cryo Fat Freezing CoolSculpting
| | |
| --- | --- |
| 1 Treatment | $ 300 |
| 2 Treatments | $ 530 |
| 4 Treatments | $ 1000 |
A proven method to effectively remove localized fat using an integrated technology of cryo (controlled cooling) CoolSculpting vacuum and Infrared light. The cooling is set so that it causes death of subcutaneous fat cells without damaging surrounding tissues. The damaged fat cells then are eliminated through the liver.
CoolSculpting Professional Fat Cavitation Treatment
If you're looking for professional fat cavitation treatment, Emerge Skin & Laser Clinic can help. Also known as fat freezing, we offer this treatment at our cosmetic clinic for fat reduction. It's one of the best methods for sculpting the body and is also a non-surgical fat reduction treatment.
How Does Fat Freezing Work?
CoolSculpting fat freezing works by using freezing temperatures to kill subcutaneous fat cells without doing any damage to the surrounding tissues. This allows you to get the fat reduction you're looking for without wasting time with fad diets or difficult training schedules.
What is Cryotherapy Fat Freezing Treatment?
Freezing fat cells is an effective way to eliminate them, as when they reach a certain temperature during the cryo fat freezing procedure, the fat cells die. They're then eliminated over time by the liver. Fat freeze treatment works so well because it targets the cells for freezing body fat using controlled cooling – cryolipolysis – and infrared technology.
When freezing fat cells during CoolSculpting fat removal, only the intended cells are affected, while the skin above remains healthy and shows no negative signs of treatment. Meanwhile, as the frozen dead cells make their way out of your body, your post-fat freezing body emerges. If you're looking for noticeable fat reduction and you're considering fat freezing, make an appointment at Emerge Skin & Laser Clinic.
CoolSculpting in Notting Hill & Surrounds
Our clinic for cryo fat freezing treatment is located in Brandon Park Shopping Centre and attracts locals from:
Mount Waverley
Glen Waverley
Scoresby
Notting Hill
Wheelers Hill
Mulgrave
Rowville
Book a Fat Freezing Appointment Today
For fat freezing that gets results, visit our relaxing cosmetic clinic. All of our beauticians are highly qualified professionals who can put you at ease while your fat freezing treatment is being carried out. We pride ourselves on offering gentle ways of sculpting the body for quick and noticeable results. Book a session now by calling us on (03) 9561 1199.